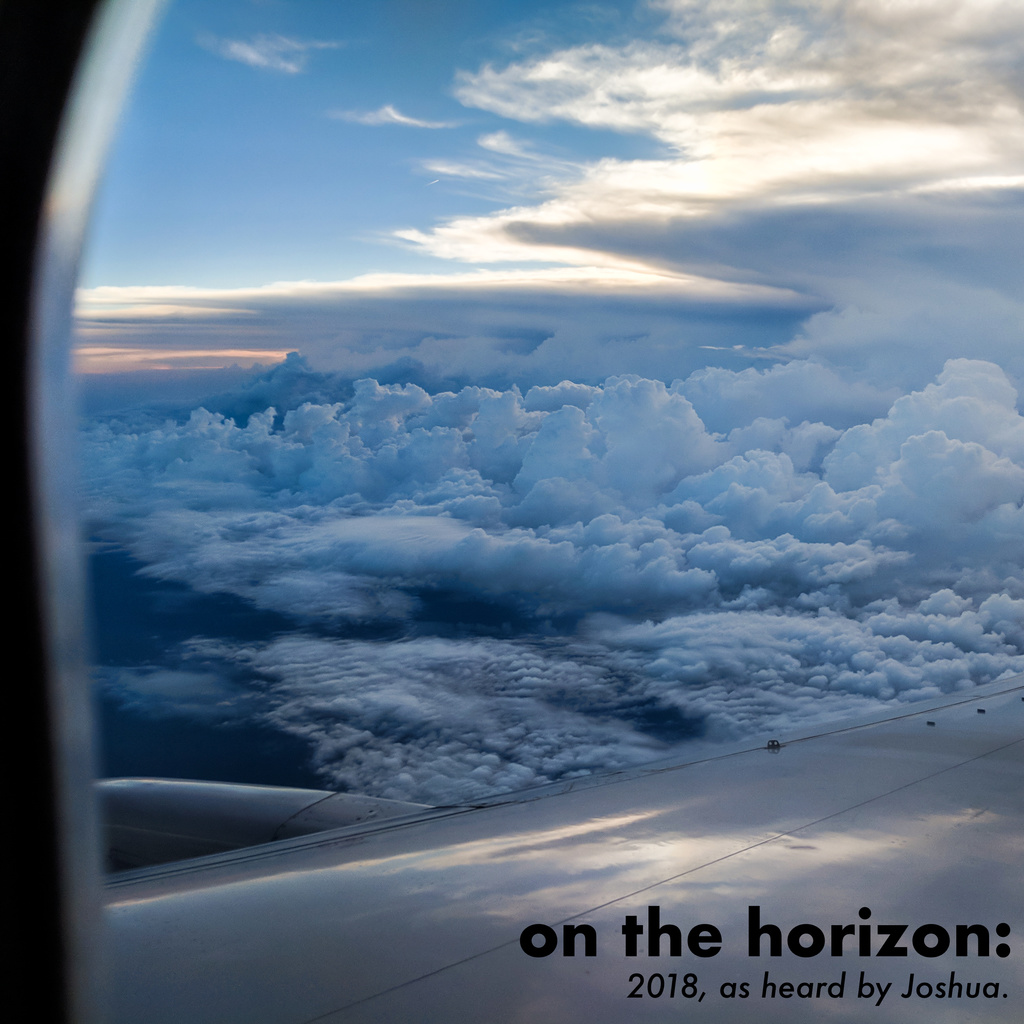 (a mixtape)
on the horizon: 2018, as heard by Joshua.

This compilation is the first of what I hope to be a series of "Joshua's picks from the year". Some of these tracks did not come out this year, and some of them did not even come out recently; the important thing about them is that I discovered them this year! In this CD-length mix, my goal is that everybody who listens should pick up something new that they didn't know that they loved, and many should also find a track that they really quite dislike: if everybody loves everything, then I'm not being pushing my listeners out of their comfort zone enough, and if everybody hates everything, then I'm not giving anybody a reason to listen.

In this compilation, I've mixed together a range of music from a variety of genres, feelings, and tones. 2018 was a year full of so much, and I hope that in here I could present some of the gamut that it spanned. Please join with me, then, in the soundtrack to my 2018.

My "music 2018" roundup post will come soon. But I did spend tens of hours selecting the tracks, mixing them, and putting this together for you, so I hope this will hold you over until then!